Welcome to Agua Vida Ranch
Hill Country High Country! Welcome to Rocksprings! 123 miles northwest of San Antonio, Rocksprings is the highest town in the Hill Country at 2,410 feet above sea level. Offering low humidity and cool nights even in the summer makes for a great hunting experience at Agua Vida Ranch.
We are 3300 acres of natural rugged terrain, live water, rolling meadows and fields of trees. Agua Vida offers a diverse selection of Exotic Game as well as native Texas game. We have sustaining herds with well managed breeding and feeding programs. We work closely with our biologists to maintain top quality healthy livestock. Corn and protein are available to all livestock year round which has resulted in very impressive trophies. Our state of the art, heated, brand new 4 man blinds complete with leather chairs make sitting your blind and waiting to spot your trophy in the crosshairs an extremely comfortable experience. Bow hunters will enjoy tripods 12 feet off the ground and pop ups set at strategic points on the ranch for particular species.
Agua Vida staff is committed to making your hunt with us your best most exciting hunt ever! Be it your first harvest or next harvest, corporate retreat or Family reunion, we strive to assist you in customizing your stay with us to meet all of your requirements and expectations.
Our lodging; mi casa su casa….make yourself at home in our comfortable lodge….We sleep 12 comfortably…..and you will never be hungry at Agua Vida! We serve breakfast, lunch, dinner and snacks. After your hunt enjoy a delicious satisfying dinner while swapping stories of today's hunt or planning your strategy for tomorrows hunt. Then unwind and toss a fishing line out of the lodges' back door, play a game of washers, enjoy a fine cigar and a brandy by the fire or just relax and stargaze….
Agua Vida has 2 large walk in coolers, ice machine and guides to assure your trophy is handled properly after harvest. A private landing strip is available right down the road from our front gate.
For the hunting experience of your dreams, hunt Agua Vida!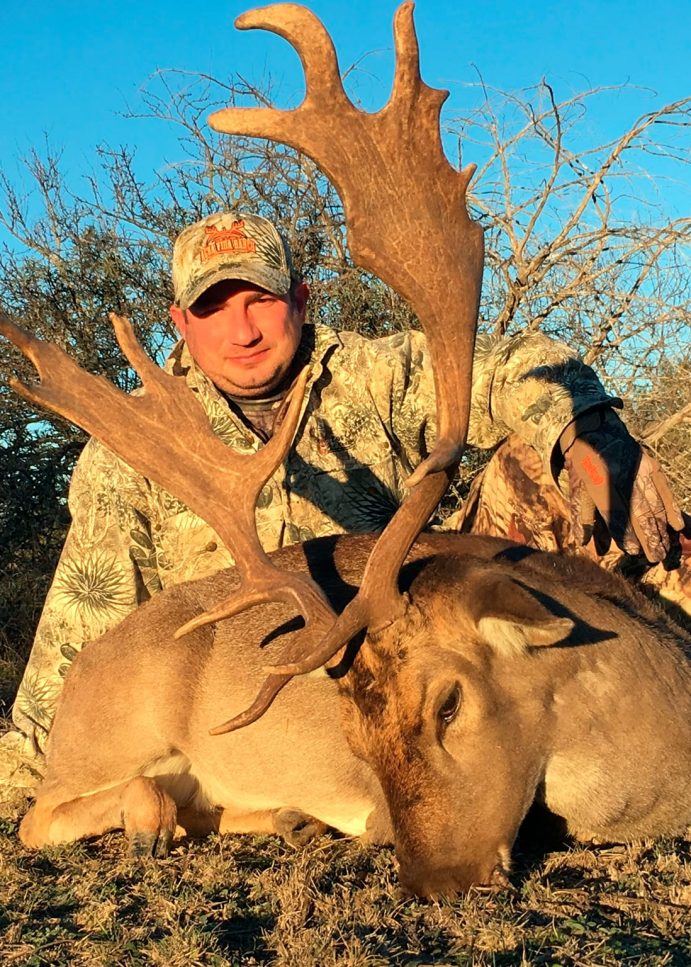 To Joe and the staff at Agua Vida Ranch I just wanted to thank you for the great time...